Airport taxi Vienna Airport Driver 24
You can book a Vienna airport taxi from or to the airport conveniently and easily online at a fixed price with Airport Driver 24.
Most reliable and safest airport transfer Vienna. In this way, you can ensure that a taxi will be waiting for you at the airport or at the agreed location on time and that you will be transported to your destination without wasting time or nerves.
.
Reserve a Vienna Airport Taxi – done in just a few clicks.

To book a Vienna airport taxi with us, simply use our simple booking form on the website, because the online booking form is short and very clear, so the booking can be completed with just a few clicks
To do this, simply click on "To the airport" or "From the airport" on our website. If you have to go to the airport, we need the pick-up date, the pick-up time in hours and minutes, the city, the postal code, street and house number, the number of people, number of suitcases, number of hand luggage and your personal data such as first name and last name, telephone number and E -Mail address.
In the form you can also indicate whether you will pay in cash or by credit card. In addition, you can leave a comment. As soon as you click the "Book now" button, you will be given the price for the outward journey including taxes/VAT. and all surcharges. Immediately afterwards you will receive an e-mail confirmation from us with detailed information.
However, if you need a taxi from Vienna Airport, we need the same personal data from you, supplemented by the place of departure and the flight number.
On both online booking forms there are two boxes where you can tick "Are you traveling with children?" and "Return journey". If you check the box for traveling with children, two additional selection fields appear for the number of children child seats.
Need a return trip
If you tick the form for the return trip, the fields for pick-up date and time (hour and minute) will also appear. Then, in addition to the pick-up date and time, the place of departure and the flight number also appear. With the place of departure and the flight number, we can track your flight online and adapt to the new landing time in the event of any flight delays.
Now just click on the "Book now" button and you have successfully booked your Vienna airport transfer. Immediately after your booking you will receive a confirmation by email. This contains all the detailed information that is important for your taxi booking. After that, all you have to do is enjoy the comfortable ride.
Save money as well as time
In cooperation with us you not only achieve financial savings, but at the same time you benefit from efficient use of time. Airport Taxi Vienna, compared to the local competition at Schwechat Airport, offers you remarkably low-cost rates. To receive a tailor-made offer for a first-class airport taxi, please contact us by phone or send us an email.
NoticePlease note that in the event of late cancellation or non-compliance with the agreed pick-up time, the costs for the journey to Vienna Airport must still be charged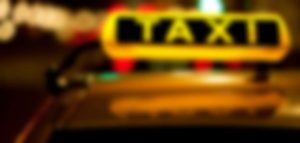 Flughafentaxi : Unser offer
CLEAN AND MODERN VEHICLES
The modern vehicles of Airport Driver 24 are regularly serviced and maintained. As a result, our customers will have the good feeling that our Vienna Airport Taxi fleet consists of the most modern vehicles in order to be able to guarantee this high level of safety and comfort. In addition, all vehicles have the necessary comfort equipment. Since the comfort and above all the safety of our customers is very important to us, we focus on the functionality of all vehicles.
TRANSPARENT AND FAIR PRICES
Our prices do not depend on the traffic situation, but are listed transparently. So you can be sure that with Vienna airport taxi you will arrive at your destination cheaply and, above all, safely. We offer you trips at fixed prices. You can easily book your Vienna airport transfer online from €34. Here is also a price list of trips for the Vienna airport taxi.
VIP Flughafen Taxi – Transfer zum VIP Privat Terminal Schwechat
Gestalten Sie Ihre Flughafenreise Stressfrei mit VIP Flughafen Taxi
In der Welt der Flughafentransfers sticht ein Name über allen anderen heraus: AirportDriver24. Wir sind Ihre vertrauenswürdigen Partner, wenn es darum geht, eine reibungslose und stressfreie Reise zum und vom Vip Terminal Schwechat zu gewährleisten. Ob Sie zu einem wichtigen Geschäftstermin auf der Messe antreten oder Ihren wohlverdienten Urlaub ohne Stress abschließen möchten, VIP Flughafen Taxi steht Ihnen zur Verfügung. Wir legen Wert auf Ihren Komfort, Ihre Sicherheit und Ihre Pünktlichkeit und sind damit die beste Wahl für Flughafen-Transportdienste.
Unübertroffene Bequemlichkeit
Bei AirportDriver24 Flughafen Taxi verstehen wir die Bedeutung Ihrer Reisepläne. Wir lassen nichts dem Zufall überlassen und sorgen dafür, dass Ihre Flughafentransfers makellos sind. Unsere professionellen Chauffeure stehen Ihnen rund um die Uhr zur Verfügung,
Airport Taxi Vienna – Preisliste
| Districts | Limo | Combi | Van |
| --- | --- | --- | --- |
| 1010 Vienna | 45€ | 45€ | 65€ |
| 1020 Vienna | 36€ | 41€ | 65€ |
| 1030 Vienna | 36€ | 41€ | 65€ |
| 1040 Vienna | 36€ | 41€ | 65€ |
| 1050 Vienna | 36€ | 41€ | 65€ |
| 1060 Vienna | 36€ | 41€ | 65€ |
| 1070 Vienna | 36€ | 41€ | 65€ |
| 1080 Vienna | 36€ | 41€ | 65€ |
| 1090 Vienna | 36€ | 41€ | 65€ |
| 1100 Vienna | 36€ | 41€ | 65€ |
| 1110 Vienna | 34€ | 41€ | 65€ |
| 1120 Vienna | 36€ | 41€ | 65€ |
| 1130 Vienna | 43€ | 46€ | 70€ |
| 1140 Vienna | 43€ | 46€ | 70€ |
| 1150 Vienna | 41€ | 43€ | 70€ |
| 1160 Vienna | 41€ | 43€ | 70€ |
| 1170 Vienna | 41€ | 43€ | 70€ |
| 1180 Vienna | 41€ | 43€ | 70€ |
| 1190 Vienna | 41€ | 43€ | 70€ |
| 1200 Vienna | 36€ | 41€ | 65€ |
| 1210 Vienna | 41€ | 43€ | 70€ |
| 1220 Vienna | 41€ | 43€ | 70€ |
| 1230 Vienna | 41€ | 43€ | 70€ |
| | | | |

Städtereise
Eine Städtereise von Flughafen Schwechat aus bietet unvergessliche Abenteuer. Bratislava, die Hauptstadt der Slowakei, lockt mit ihrer Geschichte und Architektur. Budapest, die Perle an der Donau, verführt mit Thermalbädern und Nachtleben. Von Eisenstadt bis zur ungarischen Puszta gibt es viel zu entdecken. Flughafentaxi Wien macht die Reise bequem und stressfrei. Lehnen Sie sich zurück und genießen Sie die Fahrt zu diesen faszinierenden Zielen.
With the Airport Taxi Vienna, an experienced chauffeur awaits you when you arrive at the airport, who will take you comfortably and safely to your hotel or the agreed destination without annoying delays or detours. Since we only want to offer our customers first-class quality with our Airport Taxi, we only use impeccably maintained, reliable and impeccably clean vehicles in our fleet.
Our entire driver crew from Airport Driver 24 is characterized by professionalism, friendliness and excellent local knowledgenThanks to their many years of experience as airport drivers, they are able to optimally adapt to your individual needs and wishes. At Vienna Airport Taxi, reliability and punctuality are always top priorities.
What speaks for our Airport Driver 24?
At first glance, the range of airport taxis in Vienna may seem large, but if you need it to be cheap, fast and professional, then we are the right contact for you! Airport taxi Vienna is certainly the most comfortable and easiest way to be transported to or from the airport.
Our new and modern vehicles convey reliability and the highest level of comfort and here other means of transport simply cannot keep up. You can pre-order us at any time, because we drive 24/7 throughout Vienna and the surrounding area.
Our Airport Taxi company demonstrates great competence, reliability and professionalism in every area to ensure our customers the highest level of satisfaction. You will not find an airport taxi in Vienna that is as punctual, clean and well-groomed. We do everything we can to guarantee you the highest level of comfort and safety. That is why the satisfaction of our customers is the best advertisement for AirportDriver24.
Professionalität und Expertise
Another outstanding feature that sets our experts, professionals and extremely gracious airport drivers apart is their in-depth expertise and unparalleled local knowledge. The Airport Drivers in Vienna are characterized by their ability to transport you safely and precisely to your desired destination without any unnecessary delay. The emphasis on the highest quality of service in our airport taxis in Vienna underlines the importance of these aspects. Therefore, the following factors clearly speak for our first-class Airport Drivers:
Our Airport Taxi drivers have extensive knowledge of the city of Vienna and its surroundings. This allows them to find alternate routes and steer you through traffic with dexterity.
Their outstanding sense of courtesy and helpfulness contributes to an exceptionally pleasant driving experience that you will not soon forget.
The precision and safety with which our airport taxi drivers get you to your destination is further proof of their professionalism and expertise.
The relentless dedication of our Airport Drivers to customer satisfaction is the cornerstone of our service concept and guarantees you a first-class journey.
We value your trust in us and will do everything we can to return it with the highest level of service quality and dedication.
Our Airport Drivers are far more than ordinary chauffeurs; they are your reliable partners on the way to an unforgettable travel experience.
No changing trains and no lugging around suitcases thanks to AirportDriver24
There are several ways to get to the airport in Vienna, but some of them can quickly become an ordeal. In particular, full buses or trains and traffic jams can be very nerve-wracking. If there is still some luggage to be dragged along, the arrival at the international airport in Vienna becomes a difficult matter. Changing trains beforehand on full platforms is particularly torture, especially if you are still carrying luggage.
The whole transfer to the airport, with or without a lot of baggage, goes with us much more simply and more comfortably. Their baggage is stowed away by our airport Driver certainly and comfortably and then the journey directly comes away airport to Vienna Internationally. For you there is only one easy task – to enjoy the journey in our as good as new and comfortable vehicles. Without unnecessary suitcase draggings, without detours and without tiresome changing.
Guaranteed fixed price incl. fairness – airport transfer purely
The prices for our services are fixed, fair and always remain unchanged. If you book an airport taxi with us by phone or online, you will receive a fair fixed price for your desired criteria. And the price will then not change anymore - no matter what the circumstances.
We simply don't have taxi meters. This means that unforeseeable waiting times or traffic jams do not affect your booking and the promised price. The fixed price is calculated based on distance, number of people and number of luggage. When you book online, you will receive the price for your desired airport taxi ride.
Most likely, you are wondering how and when you pay for the trip? We are not asking for money in advance. You pay the complete journey in the vehicle at the Airport Driver, whether in cash or with credit card.
Where will I be picked up from the airport in a taxi?
For Airport pickups, our driver will be waiting for you as soon as you land - even if your flight is delayed. Since we follow the flights online, we also know when the actual landing time is and adjust accordingly. Accurately specifying the meeting point is of the utmost importance to avoid confusion. Note that the meeting point will be announced by the chauffeur. Your designated driver will provide you with all the necessary details to ensure you meet without any problems.
We simply take over this worry for you. To ensure your driver can reach you without delay, it is important to make sure your phone is on and you have signal. Your designated driver will contact you as soon as possible after landing to let you know where you will be meeting.
How do I get an Airport Taxi Vienna?
Even if you have already landed at Schwechat Airport, you don't need to worry about looking for an airport taxi. You can book your airport taxi right from Schwechat Airport and don't have to look any further. You can rely on our airport taxi in Vienna, so you can be at the airport with an exclusive car in no time
We can also send you an Airport Driver with a large Airport Taxi if you are traveling with a group, as the airport taxi can accommodate up to 8 passengers and their luggage. This makes our airport taxi Vienna also suitable for groups.
If you want to inquire about the price for Vienna Airport Transfer for several people, you can contact us without obligation and free of charge by phone or e-mail and get a non-binding offer.
Be kept inexpensive?
Even if the airport taxi Vienna is cheaper compared to the normal Vienna taxi, the costs are still higher compared to a bus or train. However, the trip can be kept cheaper by a collective trip.
Our tip: The more people, the lower the cost per capita. As soon as there are several people in the vehicle, it is definitely worth taking the Vienna Airport Taxi compared to the train or bus, because it saves you time and money. For this reason, it is advisable to share the journey to Vienna Airport with other people if you have the opportunity.
What happens if a flight is delayed?
Even if your flight is delayed, the Vienna Airport Taxi will be waiting for you, so you can rest easy. Flight delays are simply part of our business, which is why we fully understand it. So if your flight is delayed, you don't have to do anything else, as we also track all flights online ourselves. This way we know when the new landing time has been changed and you don't have to stress about it yourself.
We always have the right solution ready for you. With our Vienna Airport Taxi you get an all-round service, as we are available 365 days a year and around the clock - without delay and without a break.
Our everyday life includes both very late and very early flights. Our Airport Driver Vienna will chauffeur you reliably and comfortably, without detours and delays - no matter what the time. With us, you no longer have to worry about arriving at the airport.
We wish you a good and pleasant journey with Airport Driver Vienna!