Vienna Airport Taxi - Taxi at a fixed price
You can book a Vienna airport taxi from or to the airport conveniently and easily online at Airport Driver at a fixed price.

Visit our website to find out how you can win a free transfer to and from the airport for your holiday this year from 05/01/2023 to 09/01/2023.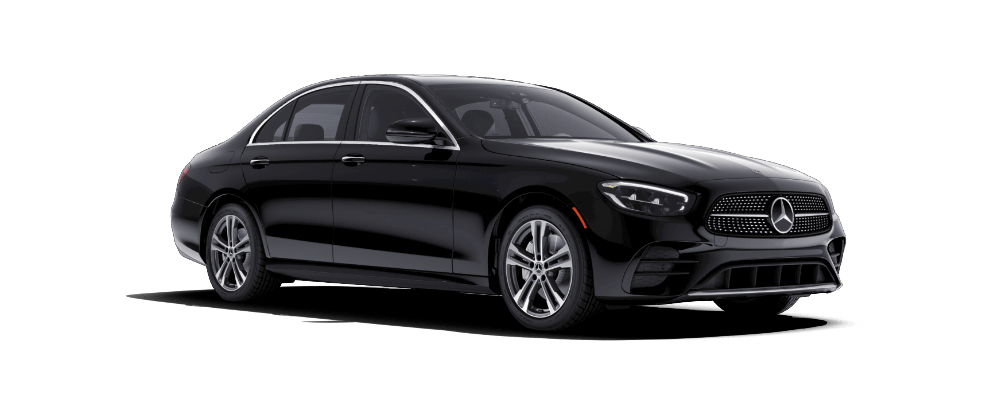 In this way, you ensure that an Airport Taxi will be waiting for you at the airport or at the agreed place on time and that you will be transported to your destination without losing time or nerves. We pride ourselves on being the most reliable and safe Airport Taxi
RESERVE VIENNA AIRPORT TAXI – DONE WITH JUST A FEW CLICKS
As soon as you land at the airport in Vienna, your journey begins with us - the airport taxi Vienna! Anyone who is traveling on business and comes to Vienna by plane cannot afford any delays and often has a very tight schedule. That's why a reliable and professional Airport Taxi Vienna is important!
With us you save money as well as time, because our Vienna Airport Taxi is on site and significantly cheaper than the competition at Schwechat Airport. To request an individual offer for a professional airport taxi Vienna, you can simply contact us by phone or send an email.
Information about Vienna Airport Driver: If you do not cancel in time or do not show up at the agreed time, the trip to Vienna Airport must still be charged.
Our offer
CLEAN AND MODERN AIRPORT TAXI VEHICLES
The modern vehicles from the airport taxi Vienna are regularly serviced and maintained. As a result, our customers will have the good feeling of being in the best hands with Vienna Airport Transfer. In order to be able to guarantee this high level of safety and comfort, our Airport Taxi Vienna fleet consists of the most modern vehicles.
TRANSPARENT AND FAIR PRICES FOR VIENNA AIRPORT TRANSFER
Our prices do not depend on the traffic situation, but are listed transparently. So you can be sure that you will arrive at your destination cheaply and, above all, safely with Vienna Airport Taxi. We offer you trips at fixed prices. You can easily book your Vienna Airport Taxi online from €34. Here is also a price list for the journeys for the Vienna airport taxi: – Baden near Vienna 58 € – Eisenstadt 75 € – Fischamend 36 € – Gablitz 58 € – Klosterneuburg 47 € – Korneuburg 47 € – Mödling 47 € – Maria Enzensdorf 47 € – Purkersdorf 55 € – St. Pölten 110 € – Wiener Neustadt 90 €
SAFE AND PUNCTUAL ARRIVAL AT VIENNA AIRPORT
Airport taxi Vienna offers you a professional 24-hour airport transfer in Vienna and the surrounding area. An online contact form is available for inquiries. This allows you to book a safe and punctual airport taxi ride flexibly and conveniently. Professionalism, reliability, safety and punctuality are the top priorities for Vienna Airport Taxi and all our airport drivers have excellent local knowledge to get you to your destination safely and on time.
With the airport taxi Vienna, a professional driver will be waiting for you when you arrive at the airport and will take you comfortably and safely to the hotel or to the agreed appointment location without waiting times or detours. Since we only want to offer our customers the best quality with the airport taxi, our fleet consists exclusively of perfectly maintained, reliable and clean vehicles.
Our Airport Driver will take you from the airport to your hotel or destination in record time - or vice versa from any address to the airport. Let yourself be transported to your destination in Vienna without any stress and in comfort with the Vienna Airport Transfer.
All of our Airport Taxi Vienna drivers are professional, friendly and have excellent local knowledge. Thanks to many years of experience as an airport driver, we can optimally respond to your needs and wishes. Reliability and punctuality are the top priorities for Vienna Airport Taxi.
BOOK A CHILD SEAT – NO PROBLEM WITH VIENNA AIRPORT TAXI
If required, you can also book a child seat with the Vienna Airport Taxi from and to Vienna Airport. It is of course important that the Airport Taxi has suitable child seats if you are traveling to or from Vienna with children. That is why the airport transfer Vienna with the airport taxi Vienna also ensures that children are transported safely.
What speaks for our Airport taxi Vienna?
At first glance, the range of airport taxis in Vienna may seem large, but if you need it to be cheap, fast and professional, then we are the right contact for you! Airport taxi Vienna is certainly the most comfortable and easiest way to be transported to or from the airport.
Our new and modern vehicles convey reliability and the highest level of comfort and here other means of transport simply cannot keep up. You can pre-order us at any time, because we drive 24/7 throughout Vienna and the surrounding area.
Our new and modern vehicles convey reliability and the highest level of comfort and here other means of transport simply cannot keep up. You can pre-order us at any time, because we drive 24/7 throughout Vienna and the surrounding area.
Quality - Priority
Another feature is our competent, professional and above all friendly airport drivers. The Vienna Airport Drivers have excellent local knowledge and can take you to your destination without detours. The quality of our airport taxi Vienna services has top priority, which is why the following points speak in favor of Airport Driver Vienna:
No transfers and no lugging of suitcases thanks to Vienna Airport Transfer
There are several ways to get to the airport in Vienna, but some of them can quickly become an ordeal. In particular, full buses or trains and traffic jams can be very nerve-wracking. If there is still some luggage to be dragged along, the arrival at the international airport in Vienna becomes a difficult matter. Changing trains beforehand on full platforms is particularly torture, especially if you are still carrying luggage.
The whole transfer to the airport, with or without a lot of baggage, goes with us much more simply and more comfortably. Their baggage is stowed away by our airport Driver certainly and comfortably and then the journey directly comes away airport to Vienna Internationally. For you there is only one easy task – to enjoy the journey in our as good as new and comfortable vehicles. Without unnecessary suitcase draggings, without detours and without tiresome changing.
Guaranteed fixed price incl. fairness – airport transfer purely
The prices for our Vienna airport taxi services are fixed, fair, and always remain unchanged. When you book an airport taxi with us over the phone or online, you will receive your desired criteria of a fair, fixed price. And at the price it is then no more Changes, no matter what the circumstances.
Taximeter is not easy. So unpredictable change in waiting time or traffic congestion nothing to your booking and the price said. The price is calculated according to the distance, number of persons and number of Luggage. At the time of Online booking, you will receive the price for the desired travel with the airport taxi.
Most likely, you are wondering how and when you pay for the trip? We are not asking for money in advance. You pay the complete journey in the vehicle at the Airport Driver, whether in cash or with credit card.
Every 20th trip booked on our website is free. If you have won, you will notice it when the amount of € 0.00 is displayed in your booking confirmation instead of the stated price.
We wish you the best of luck with your booking!
Where will I be picked up from the airport in a taxi?
For airport pickups, our driver will be waiting for you at the Airport Information Desk as soon as you land, even if your flight is delayed. Since we follow the flights online, we also know when the actual landing time is and adjust accordingly.
So that we can take you this just so that you will have in case of flight delay safe Airport Driver on the spot. After landing at the airport, you should turn on your phone as soon as possible or at the Airport Information Desk with our Airport Driver will meet.
Landed at Schwechat Airport – how do I get an Airport Taxi Vienna?
Even if you have already landed at Schwechat Airport, you do not need to worry about an airport taxi. You can book your airport taxi Vienna right from Schwechat Airport and don't have to look any further. You can rely on our airport taxi in Vienna, so that you will be picked up in an exclusive car at Schwechat Airport in the shortest possible time.
We can also send you an airport driver with a cab if you are traveling with a group, as the cab can seat up to 8 passengers and their luggage. This makes our airport taxi Vienna also suitable for groups.
If you want to find out the price for Vienna airport taxis for several people, you can contact us free of charge and without obligation by phone or e-mail and get a non-binding offer.
How can costs be kept low?
Even if the airport taxi Vienna is cheaper compared to the normal Vienna taxi, the costs are still higher compared to a bus or train. However, the trip can be kept cheaper by a collective trip.
Our tip: The more people, the lower the cost per capita. As soon as there are several people in the vehicle, it is definitely worth taking the Vienna Airport Taxi compared to the train or bus, because it saves you time and money. For this reason, it is advisable to share the journey to Vienna Airport with other people if you have the opportunity.
What happens if a flight is delayed?
Even if your flight is delayed, the Vienna Airport Taxi will be waiting for you, so you can rest easy. Flight delays are simply part of our business, which is why we fully understand it. So if your flight is delayed, you don't have to do anything else, as we also track all flights online ourselves. This way we know when the new landing time has been changed and you don't have to stress about it yourself.
We always have the right solution ready for you. With our Vienna Airport Taxi you get an all-round service, as we are available 365 days a year and around the clock - without delay and without a break.
Our everyday life includes both very late and very early flights. Our Airport Driver Vienna will chauffeur you reliably and comfortably, without detours and delays - no matter what the time. With us, you no longer have to worry about arriving at the airport.
Book Vienna Airport Taxi – that's how it's done!
To book an airport taxi with us, simply use our simple booking form on the website. The online booking form is kept short and very clear. This means that the booking can be completed with just a few clicks.
The booking process is very simple. To do this, simply click on "To the airport" or "From the airport" on our website. If you have to go to the airport, we need the pick-up date, the pick-up time in hours and minutes, the city, the postal code, street and house number, the number of people, number of suitcases, number of hand luggage and your personal data such as first name and last name, telephone number and E -Mail address.
In the form you can also indicate whether you will pay in cash or by credit card. In addition, you can leave a comment. As soon as you click the 'Book now' button, you will be given the price for the outward journey including taxes/VAT. and all surcharges are displayed.
However, if you need a taxi from Vienna Airport, we need the same personal data from you, supplemented by the place of departure and the flight number.
There are two more boxes on both online booking forms where you can tick "Are you traveling with children?" and "Return journey". If you tick the box for traveling with children, two additional selection fields will appear for the number of child seats. child seats.
Need a return trip
If you check the return trip box on the airport trip form, the pickup date and pickup time (hour and minute) fields also appear. If you need a return journey after you have already booked an airport taxi Vienna for the journey to the airport, then the departure location and flight number will appear in addition to the pick-up date and time. With the place of departure and the flight number, we can track your flight online and adapt to the new landing time in the event of any flight delays.
Just click on the 'Book now' button and you have successfully booked your Vienna airport taxi. Immediately after your booking you will receive a confirmation by e-mail. This contains all the detailed information that is important for your taxi booking. After that, all you have to do is enjoy the comfortable ride.
We wish you a good and pleasant journey with Airport Driver Vienna!