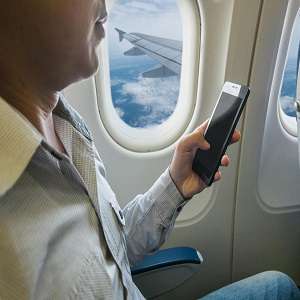 Your Go-To Service for Convenient and Hassle-Free Travel
Are you planning to travel to or from Vienna soon? Don't let the stress of transportation ruin your trip. Choose our airport taxi service for a comfortable and hassle-free travel experience. Our company provides reliable and efficient shuttle services to and from Vienna Airport, ensuring that you reach your destination safely and on time.
There are many reasons why our airport taxi service is the best choice for your transportation needs in Vienna. Here are some of them:
1. Reliable and Timely Service
We understand the importance of being on time, especially when traveling. That's why we guarantee that our drivers will be there to pick you up on time, every time. You can count on us to get you to your destination promptly and safely.
2. Comfortable and Convenient Travel
Our airport taxi service offers comfortable and convenient travel to and from Vienna Airport. We have a range of vehicles to suit your needs, whether you are traveling alone or in a group. Our vehicles are clean, well-maintained, and equipped with modern amenities to ensure your comfort during the journey.
3. Competitive Pricing
We offer competitive pricing for our airport taxi service, with prices starting from just €30, depending on the distance. We also offer discounts for group bookings, so you can save even more on your transportation costs.
Our Services
Our airport taxi service offers a range of services to suit your needs. Here are some of the services that we offer:
Airport Transfer
We offer airport transfers to and from Vienna Airport for 1-8 passengers. Our drivers will meet you at the airport and help you with your luggage, ensuring a smooth and hassle-free transfer to your destination.
Sightseeing Tours
If you are visiting Vienna for the first time, why not take a sightseeing tour with us? We offer customized tours to suit your interests and preferences, allowing you to explore the city at your own pace.
Corporate Transfers
We also offer corporate transfers for business travelers, ensuring a stress-free travel experience to and from meetings and conferences.
Special Occasions
Whether you are celebrating a birthday, anniversary, or any other special occasion, our airport taxi service can help make it even more memorable. We offer special occasion transportation services to ensure that you arrive in style.
Types of Vienna Airport Transfer
There are several types of airport taxis in Vienna to choose from, including:
Standard Taxis: These are the most common types of taxis and can accommodate up to four passengers. They are suitable for short trips and are relatively affordable.
Executive Taxis: Executive taxis are more luxurious than standard taxis and come with extra features like leather seats, air conditioning, and more space for luggage. They are more expensive than standard taxis and are suitable for business travelers or those looking for a more comfortable ride.
Minivans: Minivans are ideal for larger groups or families and can accommodate up to eight passengers. They are more expensive than standard taxis but offer more space for passengers and luggage.
Ready to book your airport taxi in Vienna? Contact us today to learn more about our services and pricing. We are always ready to help you with your transportation needs and ensure that you have a comfortable and hassle-free travel experience.